Expert Masonry Contractor Caring for New Jersey Homes & Offices Since 2010
Galaxy Improvement LLC has been keeping residential and commercial customers happy since 2010, and we're proud of the continuous growth we've seen over the past decade. Our company is committed to excellence, and we provide our personal touch with every job we do. In fact, when you trust your masonry work to our team, you can rest assured that it will be personally overseen by our talented management team. From start to finish, we're the masonry contractor you can count on for exceptional workmanship and committed customer service.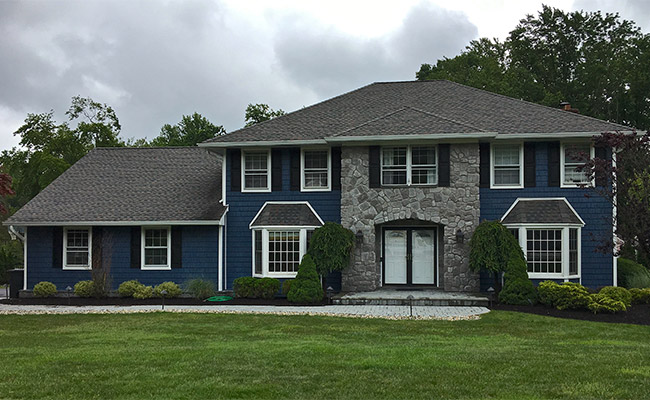 Top-Quality Services
Galaxy Improvement LLC provides high-quality service throughout north and central New Jersey and in the Tri-State area around New York City. Throughout the region, we partner with many subcontractors to complement their services with our own. Our specialized expertise adds to the value of projects both big and small, and while most of our services include foundations, concrete, stucco and stone, we're also fully licensed and insured to handle hardscapes, excavating, waterproofing and repointing.
Whether you need an eye-catching retaining wall, an elegant stone exterior or something else entirely, Galaxy Improvement LLC customizes every project. If you don't have a vision in mind, our talented team can help you make decisions about the right materials for your home or office.
Our products come in a variety of styles, colors and textures, which makes it easy to design a unique aesthetic that exceeds expectations. Check out our online gallery to get some ideas and then give us a call. What we can do is truly unlimited, so let your imagination run wild!
Second-to-None Customer Service
By choosing to do business with Galaxy Improvement LLC, you can rest assured that every aspect of your project will be in safe and qualified hands. From our competitive pricing to outstanding attention to detail, we promise to treat your property and project with respect.
Our commitment to quality customer service has earned us many satisfied customers, and we encourage you to check out what they're saying about Galaxy Improvement LLC. Visit our testimonial page to read comments from our customers and reach out for additional references and a free estimate. We're sure no other masonry contractor can match the quality of our work, and we guarantee your complete satisfaction. If you have new work or you want us to fix existing work, we can create a solution that more than meets your needs!
Request a Free Quote Today
We hope to do business with you and are always available for free consultations and estimates, so please call Galaxy Improvement LLC at (201) 334-2955 or contact us online.