FAQs About Stone Work, Stucco, Hardscapes & More
Since 2010, Galaxy Improvement LLC has been helping New Jersey customers get the best masonry work for their homes and offices. We have professional exterior improvement services that can restore the look and functionality of your structure, and to give you a little more insight into what we can do, we've compiled a list of FAQs.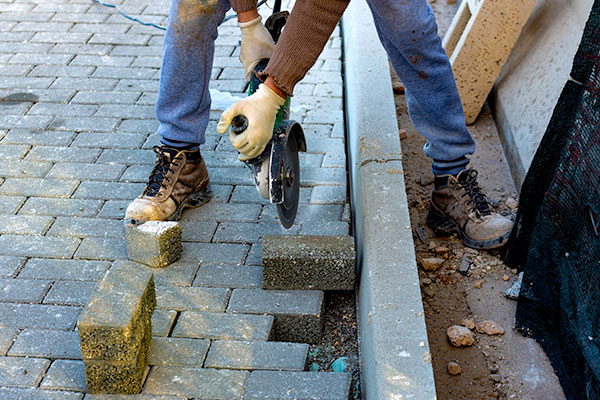 Q:What are the different types of stucco you can offer?
A:There is hard coat stucco (also known as "traditional stucco") and EIFS or exterior insulation finishing system (also known as "synthetic stucco").
Q:What material should I use for my stairs?
A:Any natural product would work. In New Jersey, I recommend bluestone. It is reasonably priced and it withstands well natural forces such as rain, snow, high/low temperatures.
Q:Which stucco do you recommend?
A:Both types of stucco have their pros and cons. Many factors, such as where the house is located (by the ocean, in the woods, etc.) or how old the house is, influence the type of stucco I would recommend.
Q:How do you clean stucco?
A:Stucco can be power washed or – if necessary – power washed and then painted over.
Q:Can you match the color of existing stucco on my house?
A:Every effort is made to match existing color as close as possible.
Q:How long does it take to complete a project if it requires application of stucco on entire house?
A:Application of stucco on average size home (2,500 sq.ft.) takes about 3 weeks weather conditions permitting.
Q:Will I need a permit to have stucco applied to my house?
A:It depends on the town you live in. Usually, if the area to be covered with stucco is not more than 25% of the exterior surface of the house, you will not need a permit.
Q:What types of stone do you use?
A:We work with cultured stone, cut natural stone, and natural stone.
Q:What's the difference between these types of stone?
A:The cost of material, cost of installation, and longevity of material are the major differences between cultured, cut natural, and natural stone. For example, natural stone is the most expensive of the three but it lasts the longest.
Q:Is installation of cultured stone (a.k.a. manufactured stone) money well spent?
A:Combination of cultured stone and stucco definitely adds to the aesthetics of the house. It improves greatly any home's curb appeal.
Q:Is stucco difficult to maintain?
A:If installed properly stucco does not require much maintenance.
Q:Can I clean brick on my house?
A:Yes. Brick can be power washed having the power washer set on low pressure and using specific cleaning product.
If you've got a question about your foundation, concrete stairs, retaining wall, stone work or any other masonry need, browse our answers or give us a call at (201) 334-2955.