Installing Beautiful Natural & Cultured Stone on Structures in the New Jersey Tri-State Area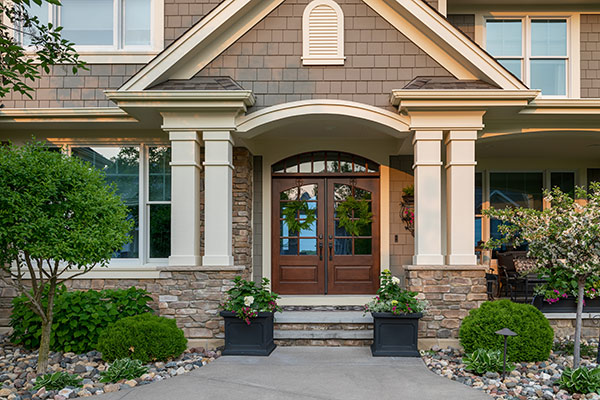 Without our craftsmanship, your dream won't become a reality. Fortunately, Galaxy Improvement LLC provides the highest quality natural and cultured stone installation and repair services around! If you want to improve the look of your home or office, our stonework specialists can help. We install and repair a wide range of natural and cultured stone, including:
Real rock
Cut natural stone
Brown stone
Bluestone
Bluestone tiles
We'd love to customize an eye-catching exterior for your residential or commercial structure, so reach out and let our talented team create a solution that exceeds expectations.
Cultured Stone
One of the most popular products we use for exterior and interior walls and surfaces is cultured stone, which is also commonly referred to as manufactured stone or stone veneer. It's a popular option because it's:
Manufactured in a wide variety of designs and colors
With cost-efficient cultured stone, there's really no limit to what Galaxy Improvement LLC can do!
Natural Stone
Galaxy Improvement LLC also installs beautiful natural stone on area homes and offices. Natural stone is heavier and costlier than cultured stone, but it is an extremely durable product that can add extra protection to your structure. It can withstand any wear and tear, and requires very little maintenance. It also comes in different colors, textures and qualities, making it easy to personalize a bold aesthetic that helps your structure stand out!
Bluestone
Bluestone is a great example of natural stone. The word "bluestone" dates back to the mid-1800s and comes courtesy of Ulster County in New York, where the Catskill quarry industry began. At that time, the majority of the stone was typically blue in color. Today, however, bluestone is a general term used to describe stone that's made of evenly layered sandstones and are easily separated into thin, smooth slabs of desired size. Modern bluestone comes in many colors, including green, lilac, earth tones or a combination of these shades.
Bluestone is highly prized as a building material in both commercial and residential projects because of its:
Durability
Versatility
Resistance to cracking & discoloration
Ease of installation
Variety of colors
Variety of thickness & dimensions
Slip resistance
Affordability
Low maintenance
Beauty
Bluestone is perfect for landscaping, decorating or remodeling any residential or commercial construction project. It can easily be used in stair steps, walkways, patios, garden paths, pool decking and fireplaces. Bluestone can add natural beauty and uniqueness to any property, and can be especially effective in evoking a classic vintage mood in gardens and outdoor entertaining areas. It is the building material just right for any project, and Galaxy Improvement LLC is the experienced team you can count on for remarkable results!
Request a Free Estimate Today
Whether you want natural or cultured stone, Galaxy Improvement LLC can work with your budget and style to design a unique look that adds value and curb appeal to your property. Please give our friendly team a call at (201) 334-2955 or contact us online to request a project consultation and estimate.