Experienced Excavation Services in the Tri-State New Jersey Area
As a full-service masonry contractor, Galaxy Improvement LLC can handle all aspects of your project. That includes any excavation needs. Whether your project is residential or commercial, our excavation specialists can make sure your site is level, prepped and ready for a successful build.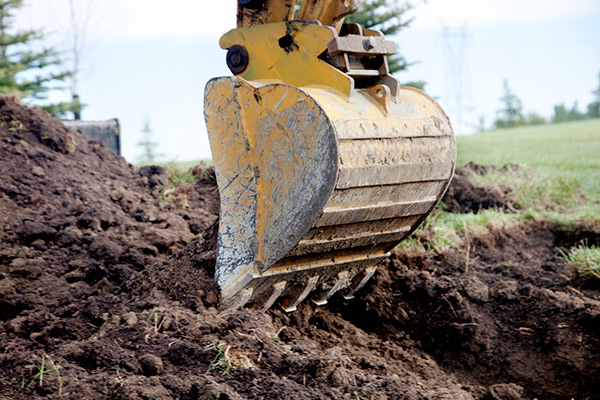 Excavating & Grading
If you need site development, we're the team you can trust. Excavating and grading are complex processes that require in-depth industry know-how and skill. Fortunately, the entire excavation team at Galaxy Improvement LLC is expertly trained to tackle your project.
Galaxy Improvement LLC pays attention to every detail, and we can cut or fill dirt to get the surface level. We can analyze your job site and design an excavation and grading solution that works with its slope, elevation and natural elements. Using our precise measurements and heavy machinery, our skilled team can safely and reliably smooth out topsoil and leave a clean surface for the next phase of construction.
If you need a professional excavation and grading team on your side, don't hesitate to contact Galaxy Improvement LLC.
French Drain Installations & Repairs
In addition to our excavating and grading services, Galaxy Improvement LLC also specializes in installing and repairing French drains. Proper drainage is essential to the success of any project, and no one wants to deal with groundwater or surface water damaging their foundation, patio or other structural elements.
Galaxy Improvement LLC can protect your home or office from water damage by trenching in a French drain that efficiently moves moisture away from your property. We can install a long-lasting drainage system or repair the one you've got, so reach out and let our experienced professionals create a solution that keeps your property dry and safe.
Contact Us Today to Learn More
To learn more about our drainage, excavation and grading services, please call Galaxy Improvement LLC at (201) 334-2955 or contact us online.